When we first imagined Kannu, we knew that creative learning would happen not only by watching lectures, but also by engaging with other users on the platform. As artists and educators, we're passionate about creating a space that facilitates thoughtful discussion and critique directly on your work. That's why we created Course Galleries, an integral part of your courses where you can share and learn from your peers.
Today we're thrilled to announce an all new Course Gallery—one that we hope will encourage new meaningful discussions, and allow you to communicate, collaborate, and inspire one another.
We've completely reimagined the visual design to place your work at the center of attention. Browsing, sorting, filtering, and searching have been revamped for easy navigation, too. You can add titles and descriptions to your work, and our new side-by-side viewer lets you view and comment at the same time.
We want you to show off a little. Sharing your submissions online, anywhere, is now just a single click away. Plus, now you can view the gallery of any course, with no enrollment necessary. Check out some featured students below to see the new gallery viewer in action.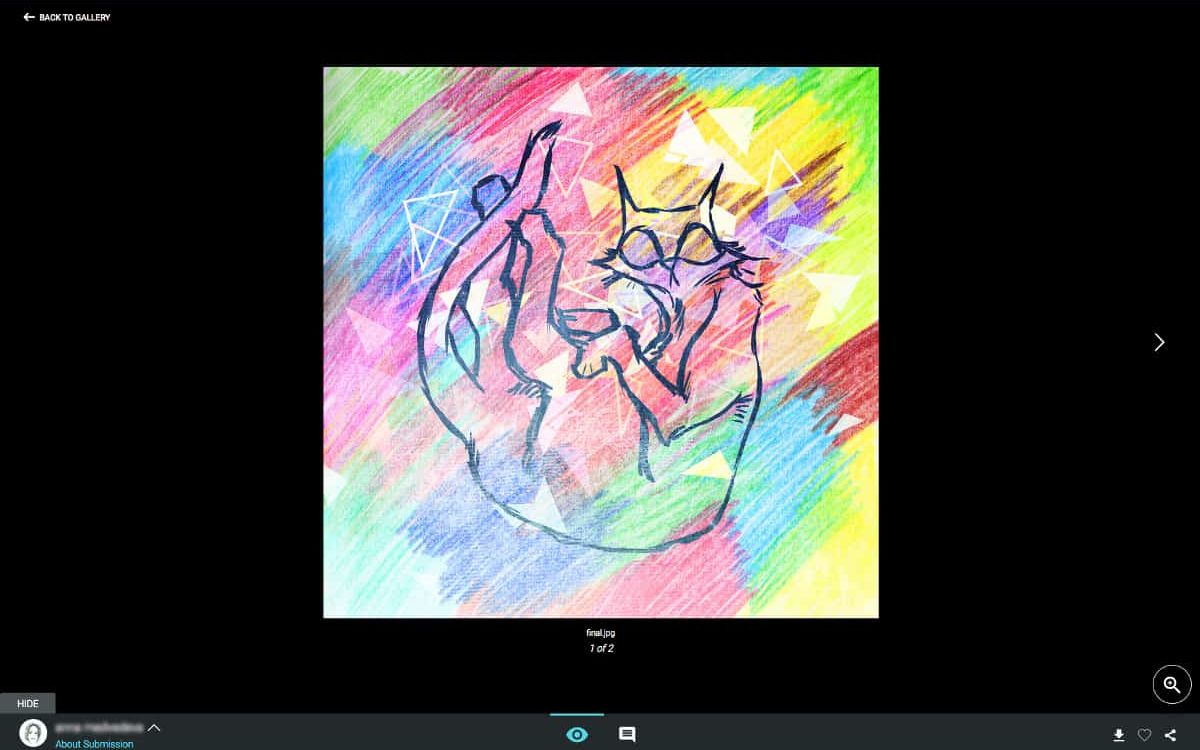 Visual Art — Anna Medvedeva
Music — Anton Vasiliadis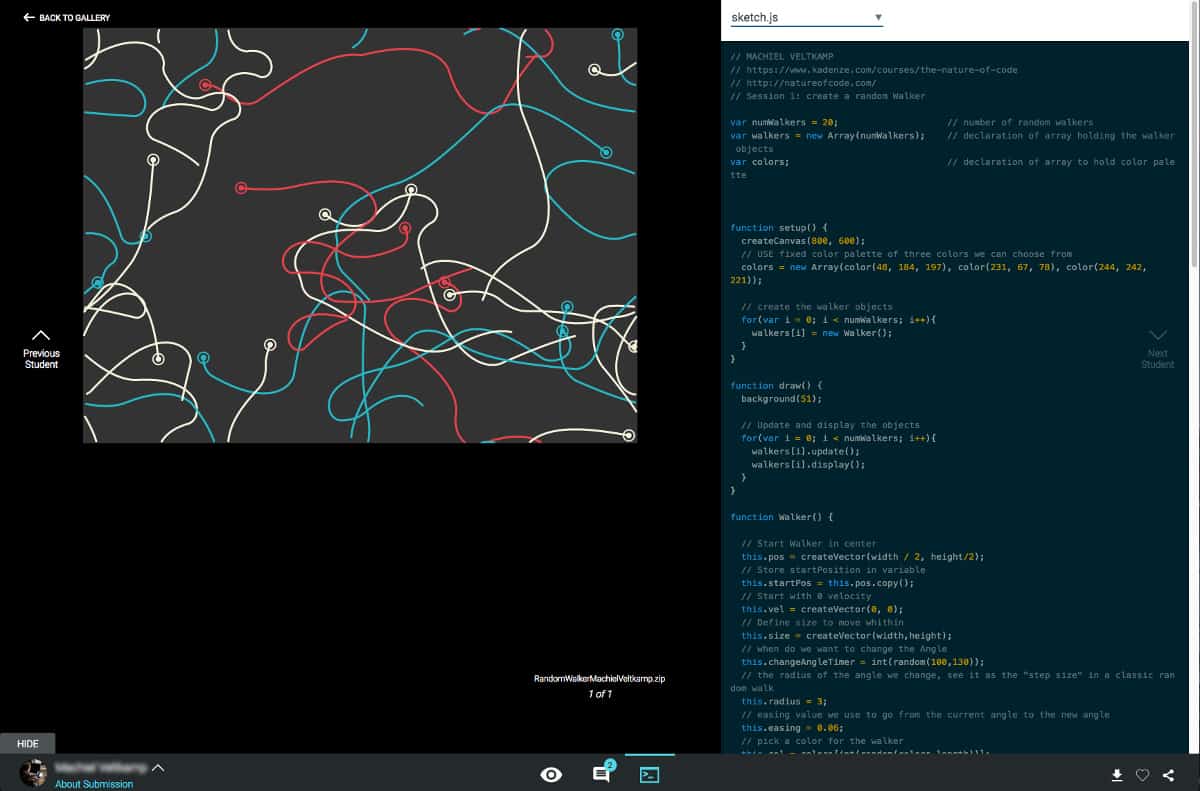 Code — Machiel Veltkamp