Engaged learning thrives on communication, sharing, and critique, so we're always looking for ways to help you make more connections with learners in your Kannu community. Today we added a number of new features to do just that: here are the details.
Messenger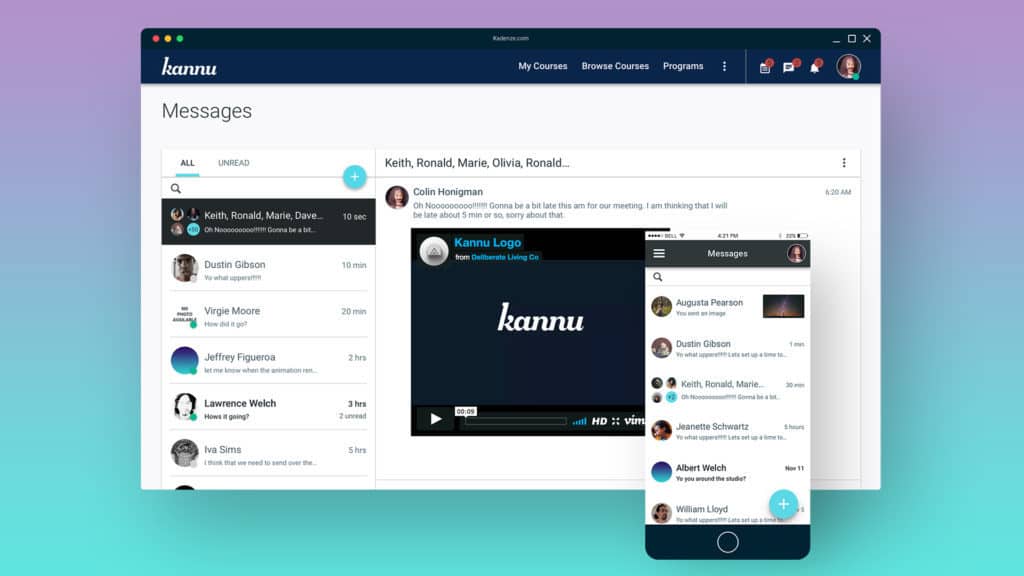 The Messenger lets you share media/file uploads, start conversations with anyone in your Kannu portal, and even make group chats, so you can form study groups, workshop projects, or just hang out. Details & help documentation are here, or you could go try it out!
Gallery Upgrades
We're opening the galleries up: When you share your work on social channels like Facebook and Twitter, your friends can now see and comment directly in the Gallery, even if they aren't enrolled in the course. Same goes for you, of course. Plus, we've made updates to make sure sharing from the Gallery is easy and seamless, and any playback media (like audio and video) will embed and play directly on social media.
Single Sign-On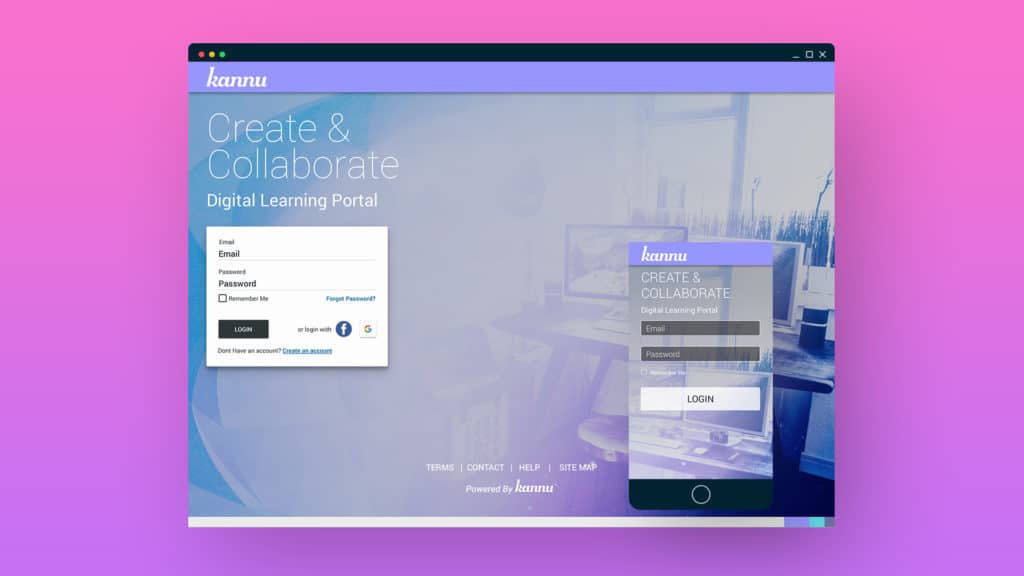 One less password to remember! If you're setting up a new account, you can just connect via Google, Facebook, or Github. Single Sign-On can be configured by Kannu admins for any Kannu portal. See how to set it up here.